Vineyard Sources
We decided from the beginning to source all of our grapes from our community of grapegrowers in the Walla Walla Valley AVA, There are so many beautiful vineyards to showcase and we do our best to include as many as we can each vintage.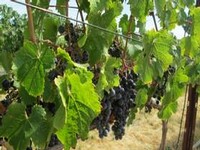 LOS ROCOSOS VINEYARD
Appropriately named, this vineyard source is located in "The Rocks", the fruit from here is known for its unique minerality typically found in this AVA. Los Rocosos provides us with excellent Mouvèdre but grows many other interesting varietals that you will be sure to see in the future.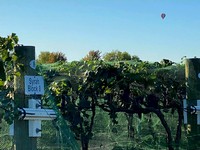 DOUBLE RIVER VINEYARD
26 acres vineyard planted with Cabernet Sauvignon, Merlot, Semillon, Tempranillo, Cab Franc and Syrah. It sits at 900 feet of elevation and has many microclimates on the property which provides us with many variances in flavor profile. The Syrah from Block 8 has quickly become one of our favorites.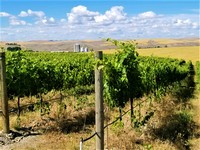 E'RITAGE VINEYARD
A relatively young vineyard, E'ritage is already producing incredible fruit and the Cabernet Franc we get for our Rosé is unmatched. Managed by a fellow Walla Walla Community College alumni, these fertile hills are packed full of the terrior that has earned Walla Walla Valley a place among the leading wine regions of the world.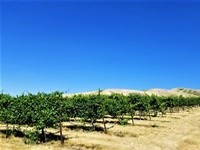 BREEZY SLOPES VINEYARD
Breezy Slope Vineyard is prime wine grape land. While only 5 acres, this vineyard is located at the highest elevation in the entire Walla Walla AVA, at 1,780 feet! No irrigation is required, and they don't spray the vines with chemicals so that the grapes grow and speak for themselves. This vineyard is one of the only (and best) Pinot games in town!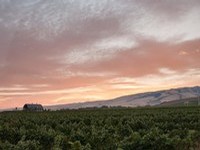 LES COLLINES VINEYARD
Named Les Collines after the French meaning 'the foothills' this vineyard lies at the base of the Blue Mountains. The soil consists of mostly Walla Walla Silt Loam, with some Athena Silt Loam resting on top of ancient gravel. Originating from deep windblown silt loess deposited by ancient glaciers, it is nutrient rich with excellent drainage.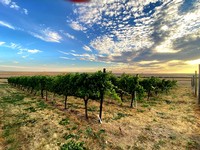 BOGIN VINEYARD
Josh's latest vineyard project...he personally does all of the work on this vineyard (from pruning to picking) which allows him to make it everything he wants it to be. Sitting at about 1250ft elevation, it is planted to Syrah, Cabernet Sauvignon, Cabernet Franc, and Merlot all of which we will hand pick to make two wines...a Syrah and a beautiful true field blend of the other three varietals.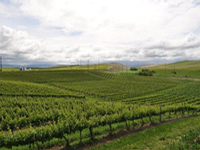 WINDROW VINEYARD
As one of the oldest commercially planted vineyards in the Walla Walla Valley AVA, Windrow Vineyard has produced incredible fruit for many of the Who's Who in the valley. A mature vineyard (planted in 1981), Windrow is situated on rolling ground with unobstructed views of the Blue Mountains. It is also Jodi's favorite vineyard.