Our Family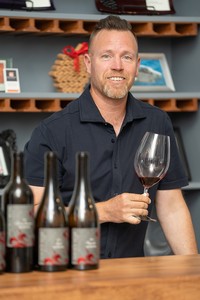 JOSHUA ROZNOWSKI, WINEMAKER
Josh was a meteorologist in the Air Force but if you ask Jodi (who more than once got soaked on a run after being told it wouldn't rain) he is a much better winemaker than weatherman. Also a local vineyard manager, Josh is a "less is more" kind of guy when it comes to winemaking. Take care of the vines, let the grapes speak for themselves, and you will be amazed with what you get. Josh believes that great wine is not only about the wine...it's about the people you are with and the experience you are having. Those are the wines he remembers the most and he hopes that your visit with us gives you lifelong memories to treasure and wine that you can't wait to share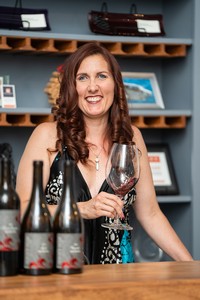 JODI ROZNOWSKI, EBW
The "hostess with the mostest!" Jodi was a food microbiologist in corporate USA for sixteen years but her real passion is showing people just how much fun wine can be! Whether it's hosting a fabulous winemaker dinner or slingin' vino behind the bar she will have you grinning ear to ear with her stories and jokes. And she knows a little bit about wine too!! Bonus!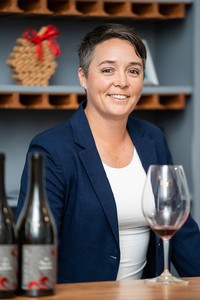 AMY ROZNOWSKI, CFO
Amy is definitely the most bada** member of the SRC family! She is the 6th female Cobra Helicopter pilot in the history of the Marine Corps, a current LtCol, and has traveled the world many times over during her time in the service. She is still active duty but upon retirement she is sure to be found working with Josh in the barrel room, planning events with Jodi, or just hanging out with our fabulous guests on the patio at our tasting room.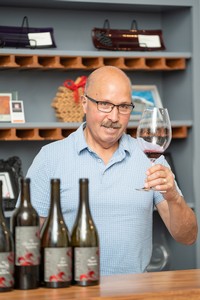 BILL ROZNOWSKI, WINE SLINGER
Bill is enjoying his "retirement" from the retail grocery business by working the tasting room at SRC! A great storyteller and our resident jokester, you are definitely in for a good time when he is in the house!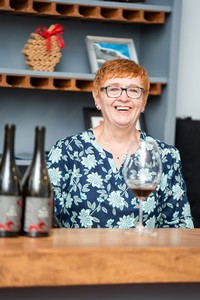 JILL ROZNOWSKI, WEARER OF MANY HATS
Jill does a little bit of everything at SRC! From helping us harvest grapes to running errands for the tasting room, she is always keeping us in line and making sure we have what we need. But hey...that's what Moms do, right?